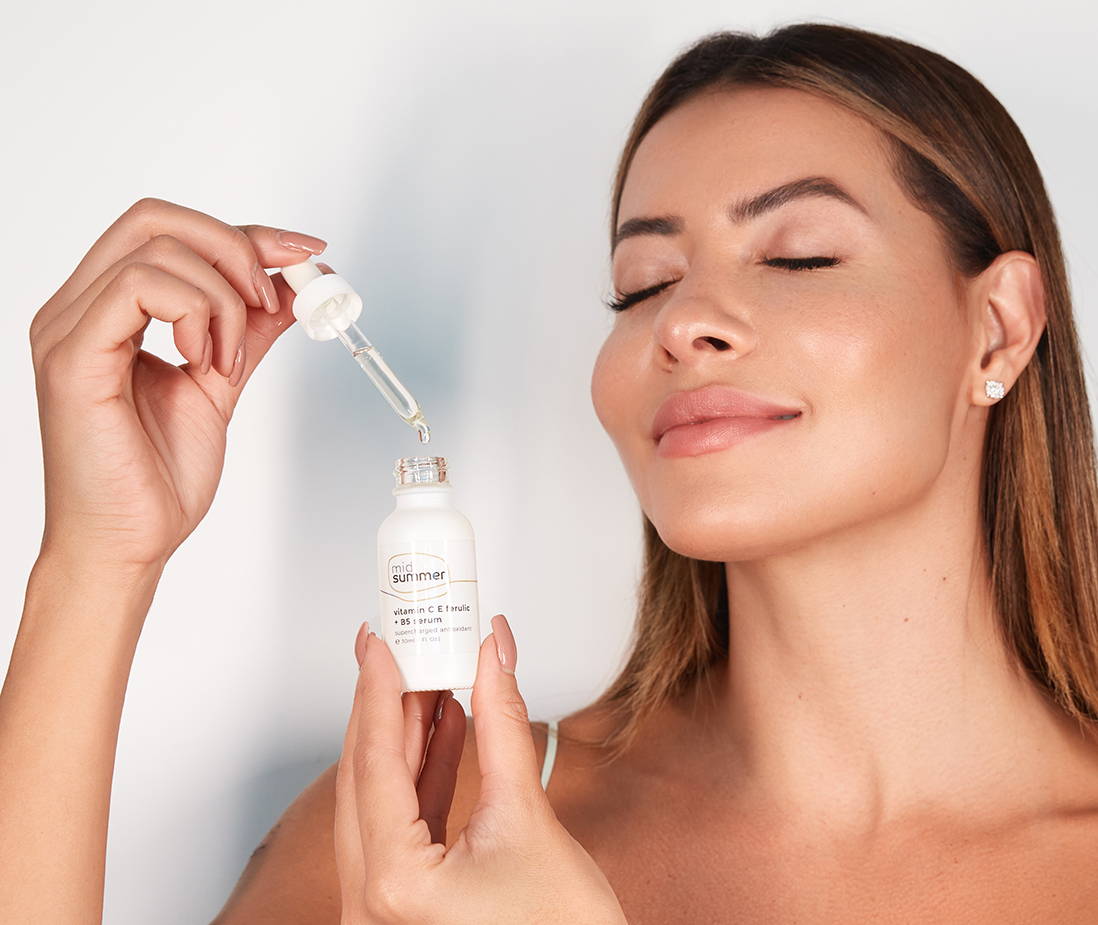 It's common to have sensitive skin, and we know how much you have to investigate each product you plan on using before you even buy it.
But some ingredients look harmless, don't they? So you don't pay too much attention cause "what's the worse Vitamin C can do to you?"
Believe us, there are several things it can do to you!
Irritation is the main side effect most people with sensitive skin tend to get when they first start using Vitamin C.
So if it irritates so much, why should I use it?
Great question! Several benefits make Vitamin C great for your skin, for example:
It brightens your complexion and helps reduce all that dullness you start to accumulate throughout the week.  
It helps your skin boost its collagen production, which helps reduce wrinkles and sagginess that your skin might have from age and sun damage.
You can use it to treat hyperpigmentation too. Some studies have theorized that vitamin C reduces melanin production, which is the main culprit of having darker spots on your skin.
For the most part, the benefits tend to outweigh the side effects Vitamin C has!
Yet there is something you can do to avoid the most significant side effect Vitamin C has! (Irritation)
By adding B5 serum to your skincare routine, you can avoid the harshness of the vitamin c while still getting all of the benefits from both ingredients.
So what makes b5 serum such an excellent ingredient to pair up with Vitamin C?
It's a top of the line natural hydrator, so it helps retain more water for more extended periods by stabilizing the skin's barrier functions.
Yes, you can add B5 serum to your skincare routine by buying a separate product, but we know how time-consuming it is to add several layers of creams and products on your skin every single day.
That's why we decided to create a single product that has both Vitamin C and B5 Serum in it to avoid having to do extra steps!
Our Vitamin C E Ferulic + B5 Serum is a supercharged antioxidant that helps fight the signs of aging!
It has a 20% vitamin C concentrate meaning that the results will be visible faster. Still, you won't have to worry about any itching or redness that comes with a higher concentration of vitamin C since the B5 serum will alleviate it all.
We want to make your skincare routine fast and efficient, that's why this product was created!
If you have any questions, please send it to us here.